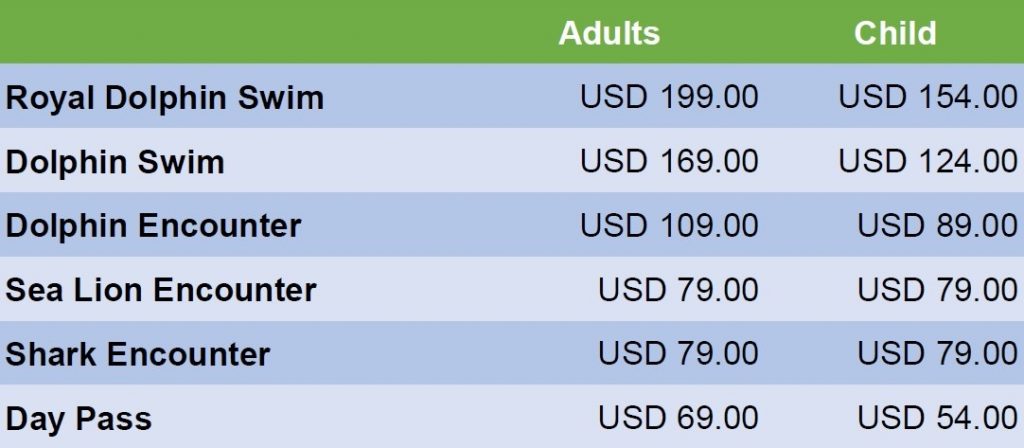 Included: Transfer, snorkeling in Tropical Reef, Dolphin show, Sea Lion show, Shark show, Bird show
Do you want to enjoy your sunny day and share with your family? Here we have the answer for you!! Ocean World is a must-see attraction for everyone visiting the Dominican Republic.
Day Pass visitors have the opportunity to snorkel in the Tropical Reef Aquarium, learn about marine mammals, feed exotic tropical birds, walk through a tropical rain forest, and observe Dolphin Show, Shark Show, Sea Lions Show and Tropical Bird Show. Guests will also have free access to the dolphin beach, as well as to the fresh water pool, chairs-lounge and much more! 
A striking attraction where several encounters with animals are offered, such as swimming with sharks and dolphins. 
You can't miss this attraction at Ocean World with Marysol Tours in Puerto Plata!!
It's a great chance to know the life of these animals and learn how they live and  you have the opportunity to enjoy this beautiful attraction with your family and friends. We know for sure that this can be an unforgettable day!!